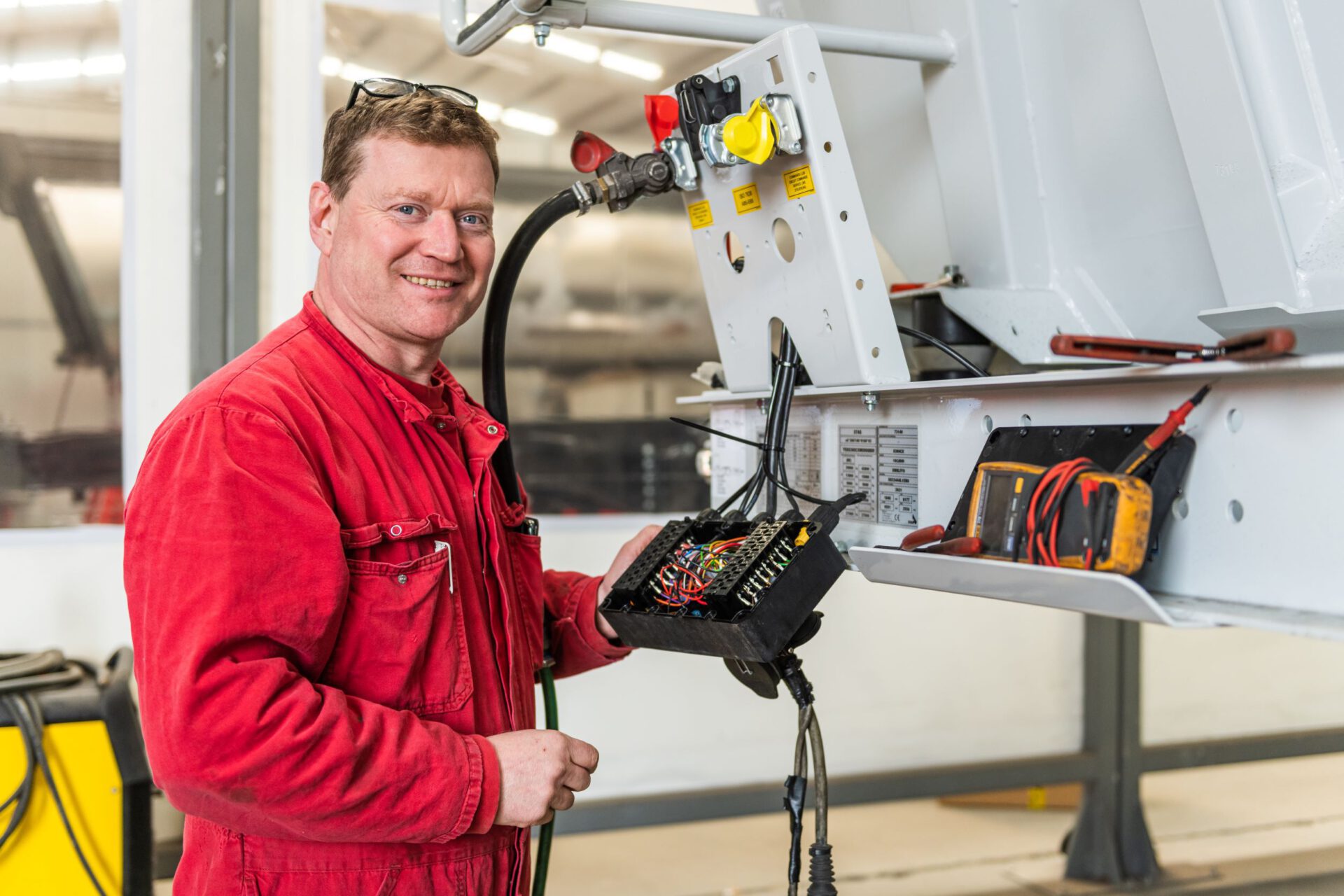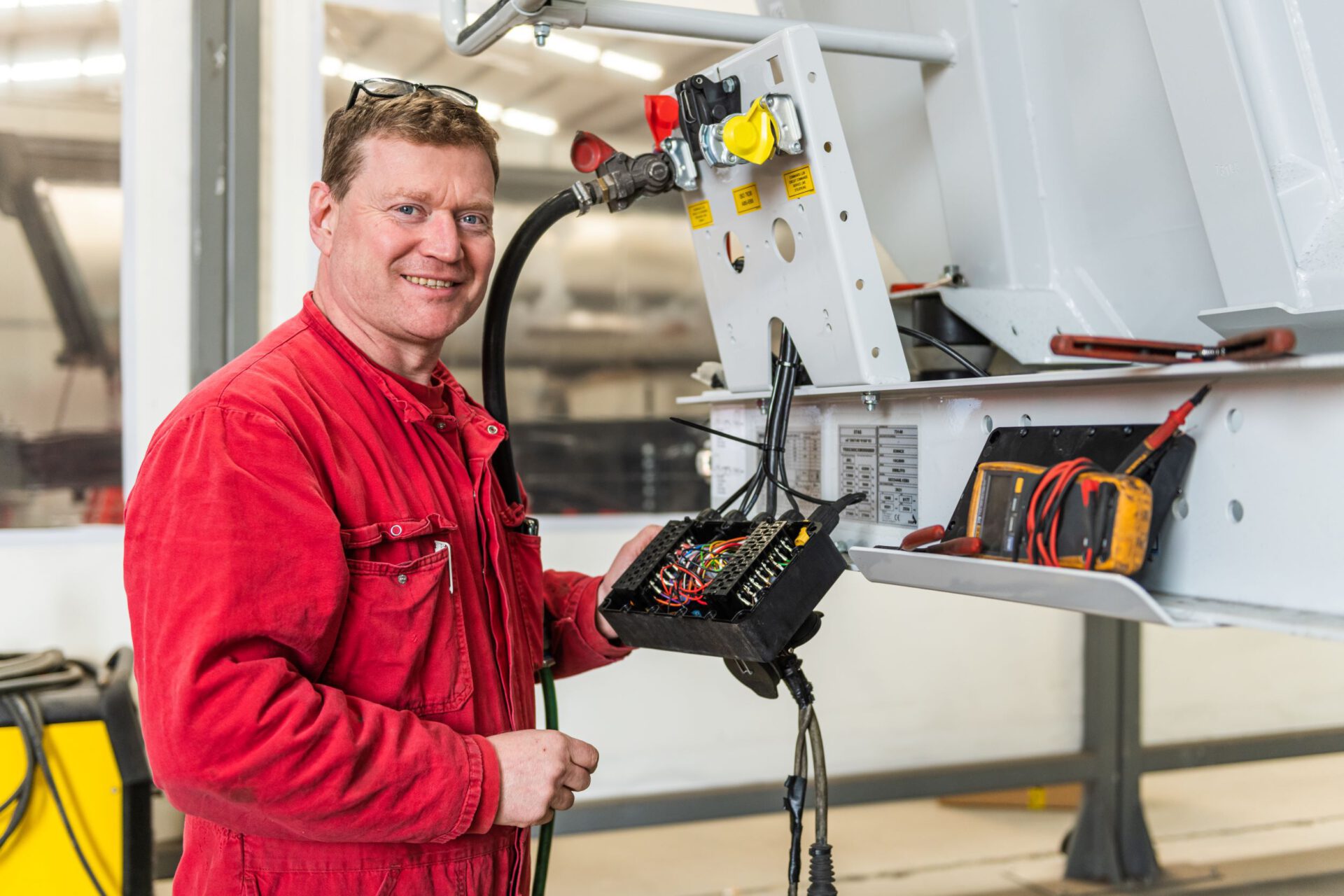 Besides sales and rental of trailers, ATRAC also provides maintenance and repairs of tippers and walking floor trailers of all brands. Within this service we provide a 24/7 breakdown service for semi-trailers. As a vehicle can sometimes be out of service for longer than expected, our fleet of replacement trailers is always ready to keep your organization fully operational, regardless of the brand of your trailer.
We emphasize flexibility in our services and offer every driver a complete solution. Furthermore, you want to be able to depend on your trailer being operational as soon as possible and according to the agreed deadline. It is important to us that our customers can count on us and can coordinate their plans with us, which is why ATRAC does everything in its power to meet agreed repair deadlines punctually.
Using a software system developed in-house, Pieter and Sam closely monitor the schedule and adjust where necessary. As a result, every step is taken according to the agreements made, and you are kept fully up to date as a planner or driver when necessary. The ultimate goal is always a satisfied manager, a satisfied driver and a satisfied planner.
Thanks to ATRAC's team of specialized tipper and moving floor technicians, you can get the most out of your trailers and optimize their second-hand value. Perfectly executed, high-quality repairs with a reasonable price tag are what ATRAC is all about.
Maintenance:
Thorough check-up of the vehicle
Getting the vehicle ready for the inspection
Technical inspection of the vehicle
Checking the chassis
Brake system and suspension
Programming of ABS/EBS systems Wabco, Haldex, Knorr-Bremse. All systems and applications.
…
Repairs:
General bodywork
Hydraulics
Electricity and lighting
Air pressure
General check-up of the moving floor system
Installing a new tarpaulin or repairing an existing tarpaulin
Installing wear plates
Spraying paint
Adding extra functionalities to your semi-trailer

Tyre inflation system
Cleaning system
Additional lighting
Reversing cameras
Implementing the driver's own ideas

…