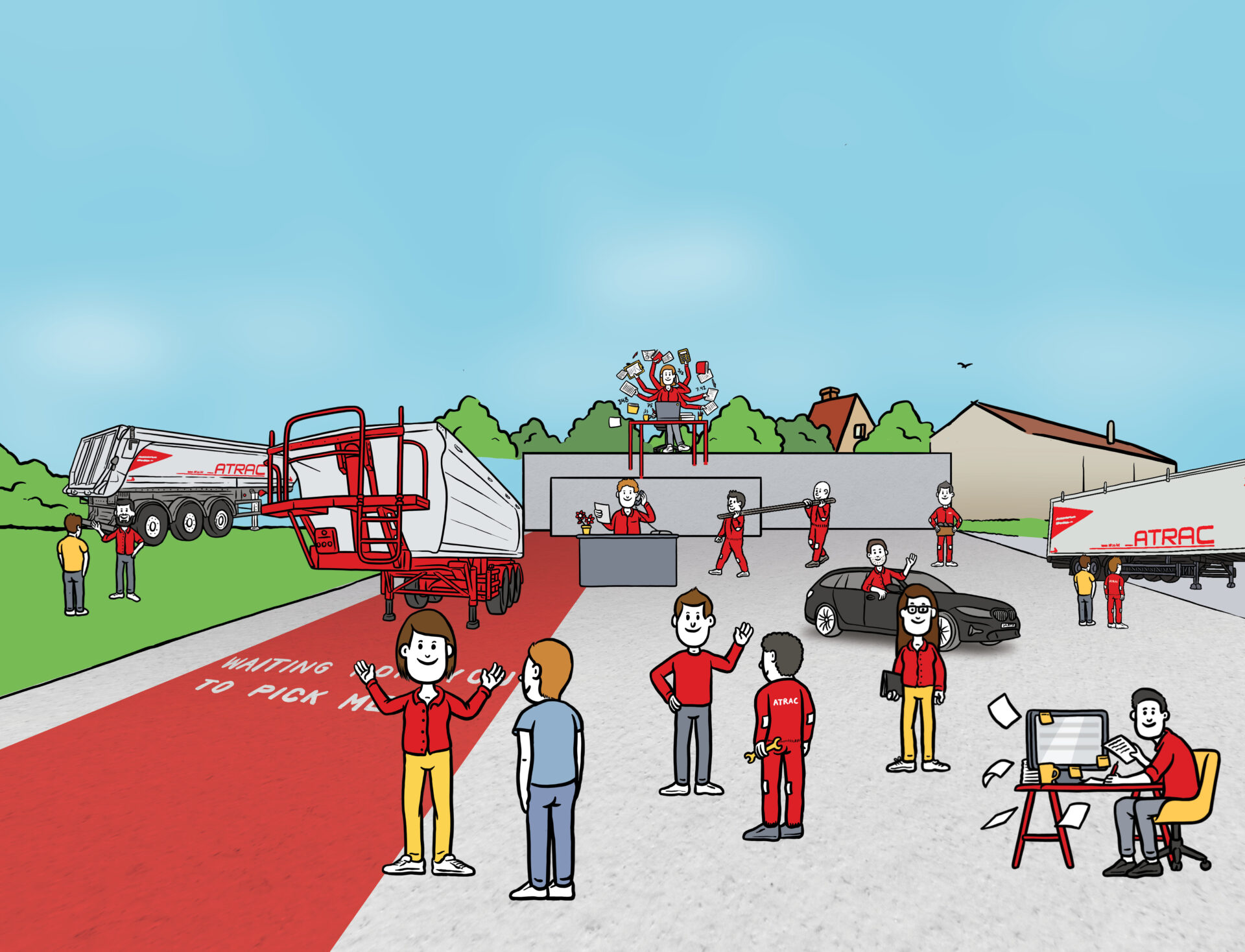 For more than 30 years, ATRAC has been the reference for total service regarding moving floor trailers and tippers. ATRAC is a family business with a very strong focus on the walking floor trailers and tipper market. Due to the strong connection with STAS, ATRAC has gained plenty of expertise tot goes back generations. With a team of 30 employees, we go to the extreme to assist our customers in their transport company.
We focus on 5 services:
Sale of new STAS Trailers tailored to the customer's needs
Sale of second-hand and stock vehicles
Rental of moving floor trailers and tippers for the building – agricultural – recycling sectors
Repairs, technical support, warranty processing of all components and 24/7 breakdown service for trailers
Sale and dispatch of spare parts
Investing in good equipment and ensuring the continuity of your activity with a guaranteed top service is important to you. This is an absolute priority for ATRAC's young and dynamic team, who provide technical and commercial support for every possible scenario.
We consider each service to be equally important. In each department, one expert is available to fully guide you in your request. We welcome our clients at our counter in Waregem, where the open office layout lends itself well for short consultations between various departments of ATRAC. This way we quickly find a solution to your needs.