When you want to buy a tipper or moving floor trailer quickly, you can always count on the stock of ATRAC.
View all walking floor trailers and tippers in stock:
Need to quickly buy a walking floor trailer or a tipper?
Thanks to ATRAC's stock vehicles you can act quickly. ATRAC always has a superb stock of moving floor trailers and tippers. The semi-trailers are equipped with all basic options so they can be used for a broad scope. Moreover, ATRAC can give you advice about which configurations are interesting for you.
If desired, you can personalise your stock vehicle in ATRAC's workshop. The experienced technicians think along with you and assemble, on request, the options that meet your needs. Flexibility and speed are central to ATRAC's service, we ensure that you can quickly get to work with your new stock vehicle.
What are the advantages of a semi-trailer on stock?
Immediately available - no waiting

The most important advantage of stock trailers is that they can be delivered immediately. When buying a new semi-trailer, the waiting time can quickly amount to several weeks or even months. The stock vehicles, however, were produced earlier, are finished to a high standard, and are waiting in the parking lot for a new owner. There is no waiting time, you can start working with your new semi-trailer immediately!

Brand new and no signs of use

The stock semi-trailers meet 100% of the high-quality finishings STAS standards. Thanks to ATRAC's maintenance and repair service, it is even possible to further personalise your trailer by adding extra options
.
Excellent price-quality ratio

A STAS semi-trailer is a sustainable investment in quality. They enjoy a longer lifetime and have a lower risk of fractures. STAS tippers or moving floor trailers also retain a high second-hand value long after initial use.

You're buying a vehicle you have actually seen
The stock vehicles are fully finished, and can be viewed on appointment.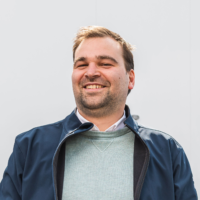 Do you have any questions about purchasing a semi-trailer?