ATRAC guarantees first-class used moving floor trailers and tippers.
The ATRAC experts examine every semi-trailer in detail and ensure that all semi-trailers are checked and approved on a series of important points. ATRAC can also arrange the technical inspection and registration of your second-hand semi-trailer. Please note, ATRAC only provides this for vehicles that are not intended for export.
Have a look at our used semi-trailers:
Are you looking for a used moving floor trailer or tipper?
ATRAC has been active in transport within the agricultural, recycling and construction sectors for more than 30 years. Consequently, our experts succeed in taking care of you from A to Z, also when it concerns second-hand trailers.
Thanks to years of experience with walking floor trailers and tippers, ATRAC's skilled employees have the necessary knowledge to inspect and repair a second-hand semi-trailer. This way there is no need for repairs during a long period after purchasing the vehicle. It's possible to add certain specialised options when purchasing a used semi-trailer. Not sure which ones you'd like to install? You can always add more options later.
ATRAC guarantees that your used semi-trailer is in excellent condition and passes a technical inspection with flying colors.
What are the advantages of a used semi-trailer?
Budget-friendly
It goes without saying that a second-hand moving floor trailer or tipper will have a lower price tag than a brand-new semi-trailer. But you don't have to compromise on quality, because ATRAC employees do a thorough check of several important points.
Immediately available
The trailer is ready to use, you don't have to wait to get started with your trailer.
You are buying a vehicle that you have really seen
Used semi-trailers can be viewed by appointment. This way, you have already seen your trailer before you purchase it.
Ecologically sustainable
Buying a second-hand semi-trailer is beneficial for the planet. As a certified STAS dealer, ATRAC consistently has second-hand STAS trailers for sale. These semi-trailers are known for their long-lifespan and are built in a high-quality and durable manner. In addition, each semi-trailer undergoes a thorough inspection to ensure that the vehicle is completely ready for long-term use. Giving a used semi-trailer a second life is a good idea.
Best used semi-trailers on the market
STAS has repeatedly proven that their semi-trailers are the number one reference on the used semi-trailer market. As the vehicles are manufactured from high-quality materials, the semi-trailers have a significantly longer lifespan than most other brands. This results in a high demand for second-hand STAS semi-trailers. But don't worry, ATRAC will find the right walking floor trailer or tipper for you.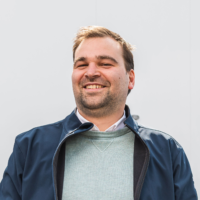 Would you like more information on the purchase of a used vehicle?