Buy a walking floor trailer or a tipper
Are you in the market to buy a walking floor trailer or a tipper? ATRAC offers different solutions! At ATRAC we know flexibility is the key to success within bulk transport. That's why ATRAC offers not only new vehicles but also second-hand semi-trailers and stock vehicles.

We offer brand-new STAS semi-trailers that can be customized entirely according to your wishes and are, of course, produced with high-quality materials. ATRAC has enjoyed a partnership with STAS for many years, which means that its own employees can fall back on a large amount of expertise and are always able to react quickly.

Do you need a fast solution? You are sure to find something suitable in our range of stock vehicles for sale or our range of used semi-trailers for sale.

In addition to the range of semi-trailers for sale, ATRAC also offers customized solutions. Whether you need to schedule repairs for your semi-trailer or want to install extra specialized option but still need a semi-trailer to continue work, you can rely on our rental fleet. Need to temporarily increase capacity? ATRAC's extensive range of trailers for rent is there to help you out!

ATRAC unburdens its customers for all their needs within bulk transport.

Why choose a new STAS trailer?

Are you looking for a custom solution fully in line with your business?
When you purchase a brand new STAS Trailer, the trailer is custom-made for you. You get to choose which specialized options should be added to your semi-trailer to fit your needs, ensuring your trailer perfectly meets your expectations. Contact our salespeople to configure your dreamtrailer.
Why choose a stock vehicle?
Are you looking for a fast long-term solution?
ATRAC consistently has stock trailers on offer. These semi-trailers are a basic configuration but can be personalized by our technicians. The ATRAC team works with you to determine which configuration is best suited to the execution of your bulk transport.
Why choose a second-hand semi-trailer?
In addition to stock vehicles, we also have a good range of second-hand walking floor trailers and tippers for sale. All second-hand semi-trailers are thoroughly inspected on arrival and adjusted so that they are in optimum condition for sale. Are there still some options missing on the vehicle? No problem, together with our experts we look at what solutions we can offer and install.
Maybe you're looking for a semi-trailer for hire?
Not sure whether you are ready to purchase a semi-trailer? Why not rent a moving floor trailer or tipper at ATRAC?

Have a look at our fleet of walking floor trailers or tippers for rent.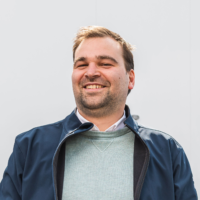 Do you have any questions about purchasing a semi-trailer?