Various agricultural products, fertilizers, pallets, slaughterhouse waste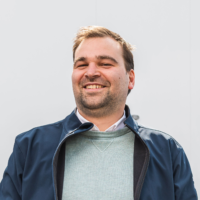 Do you have any questions about purchasing a semi-trailer?
The STAS Agrostar is the ultimate tipper for all kinds of agricultural transports. Just think of various harvests, fertilisers and feed. Even slaughterhouse waste is no problem for the STAS Agrostar thanks to the waterproof design with moisture barrier plates at the top of the front and rear door. The STAS Agrostar has been developed in a modular way, allowing for a wide range of volumes and versions. In combination with the numerous specialized options, you can tailor your STAS Agrostar to your specific transport needs.

What all STAS Agrostar tippers have in common is the widely acclaimed 1400 mm wide STAS chassis with integrated tipping hinge. This highly refined chassis provides an unparalleled comfort and a safe tipping experience, even on unstable ground.
The advantages of the Agrostar at a glance
Most stable construction:

Widest chassis on the market (1400mm)
Integrated tipping axle
Reinforced cross member box section
Well-integrated cylinder clamps
Very versatile due to perfect combination of strong and light design
Use of high-quality aluminium with hardness of up to 110 Brinell ensures unique wear resistance
Fully welded construction and very stable chassis guarantee a pleasant driving and tipping experience
Finished to the high standards of STAS
Volume variants of over 70 m³ are possible
Specialised options for the STAS Agrostar
Broad range of sheeting systems, both electrical and manual
Numerous configuration options for the rear door, including some load-specific variants such as the beetroot door
Customized cleaning options: from rear water connection to a reel with garden hose.
Wear plates tailored to your specific transport
Sophisticated, load-specific options such as integrated coil well for transporting coils, fall breaker hooks, blowing installation for grain, anti-vacuum grid, etc.