Earth, asphalt, gravel, clay, small rocks, sludge, sand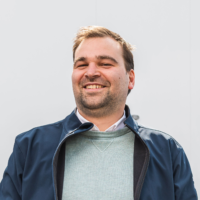 Do you have any questions about purchasing a semi-trailer?
The STAS Buildstar is made entirely of high-quality aluminium with hardness of up to 110 Brinell. The use of this high-quality aluminium alloy provides the perfect balance between lightweight and high wear-resistance. Moreover, the STAS Buildstar is guaranteed to be the most stable tipper on the market thanks to the widest chassis, integrated tipper axles and integrated cross member box section at the back of the chassis.

The modular design of the STAS Buildstar makes it a fully configurable trailer. For example, different volumes are available depending on the specific weight of your cargo, and you can choose between a straight or sloping rear door. In addition to the different body variants, numerous specialised options are available to ensure the most efficient transport in the construction industry.
The advantages of the Buildstar at a glance
Most stable construction

Widest chassis on the market (1400mm)
Integrated tipping axle
Reinforced cross member box section
Well-integrated cylinder clamps

Attention to detail and finishing
Made of high-quality aluminium alloys with hardness of up to 110 Brinell
Low weight combined with high wear-resistance
Proven highest second-hand value in its class
Specialised options for the STAS Buildstar

Wide range of electric and manual sheeting systems, including a lightweight sand net for transporting sand
Insulated flooring, front bulkhead, rear door, or complete body

Thermal resistance R < 1,65 m2K/W

Wide choice of wear plates for transporting rocks
Finisher brake
Automatic tyre air pump system
Pneumatic underrun bar
100ml water tank under chassis
Extra towing eyes on chassis