Biomass, glass, wood, household waste, paper, recyclable plastic, scrap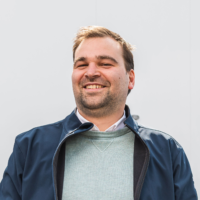 Do you have any questions about purchasing a semi-trailer?
The STAS Ecostar is specifically designed for waste transport. The reinforced superstructure of the STAS Ecostar ensures durability and safety, even when working in tough conditions within the recycling sector. To further meet the needs of drivers in the recycling industry, the STAS Ecostar has a wide range of specialised options. These include one- and two-piece hydraulic cover systems, single- or double-acting hydraulic rear doors, or the high-pressure cleaner with a 400-litre water tank. Even damp loads are no problem when you choose a STAS Ecostar with a Leak Resist moving floor combined with a water-resistant rear door.

The body is 100% automatically welded and constructed of high-quality aluminium alloys with hardness of up to 110 Brinell. Because the body of a moving floor trailer is largely self-supporting, the bottom frame is one of the most important factors for the stability and durability of a walking floor. Therefore, the STAS Ecostar has a frame with 140-millimeter-high crossbars, which considerably improves the overall strength of the entire moving floor trailer. Furthermore, the ladder chassis can be produced in both aluminium or steel.
The advantages of the Ecostar at a glance
Strongest and most stable frame on the market, with 140-millimetre-high crossbeams and self-supporting body construction

The body and frame are 100% automatically welded
Aluminium or steel ladder chassis

Developed with the greatest respect for the combination between strength and low weight
Use of high-quality aluminium with very high hardness up to 110 Brinell
Big variety of volumes available
Wide range of specialised options
Specialised options for the STAS Ecostar
Manual, electric, or hydraulic sheeting systems
Rear doors tailored to your transport needs

Rear door with double lock or four locks
Door with extra-reinforced lock, or even double extra-reinforced lock
Door with integrated sample hatch

Load-specific options:

Hydraulic D'hollandia loading ramp
Forklift truck mount
Forklift reinforcement for the floor slats
Hydraulic high-pressure cleaner with 400-litre water tank

Reinforcements:

Custom wear plates
Protective plates for the end pieces of the floor planks
Extra protection of the top edges