Agricultural products, big bags, fertilizers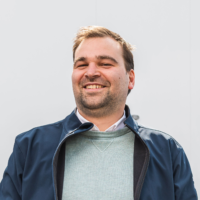 Do you have any questions about purchasing a semi-trailer?
The STAS Farmstar is the walking floor trailer for the transport of agricultural products. This walking floor trailer is produced with a slightly smaller body volume than the other STAS moving floors, which makes it exceptionally suitable for transporting grain, wheat, or potatoes, but also fertilisers or abattoir waste. In addition, the shorter length makes the moving floor trailer easy to manoeuvre on locations with limited space. Every loading or unloading situation is unique, which is why the Farmstar has a very wide range of specialised options, such as the integrated grain funnel for meticulously unloading grain into a dump pit.

Because of the strongly designed frame with 140-millimetre-high crossbars under the body, in combination with the aluminium chassis, you are assured of the most durable and stable moving floor trailer. STAS moving floors have the highest second-hand value on the market for a reason.
The advantages of the Farmstar at a glance
Strongest and most stable frame on the market, with 140-millimetre-high crossbars and self-supporting body construction
The body and the frame are fully automatically welded
Perfect ratio between strength and low weight
Use of high-quality aluminium with very hardness up to 110 Brinell
Easy manoeuvrability thanks to short length
Wide range of specialised options
Specialised options for the STAS Farmstar
Manual and electric sheeting systems
Rear doors tailored to your transport
Load-specific options

Integrated grain funnel or removable grain funnel with viewing window at the tail end of the trailer
Hydraulic pressure washer with 400-liter water tank

Reinforcements

Tailored wear plates
Protection plates for the end pieces of the floor
Extra protection of the top edges