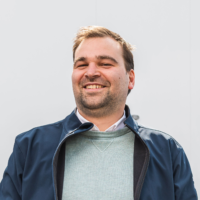 Do you have any questions about purchasing a semi-trailer?
The STAS Ferrostar is the ultimate solution for the efficient transport of large volumes of scrap metal. The body is 100% constructed of HB450 high strength steel (Hardox). In combination with the widest chassis on the market and the jagged walls, you are assured of an extremely stable and wear-resistant tipper semi-trailer. In addition, the STAS Ferrostar can also be fitted with an integrated coil well in the floor for easy and safe transport of coils.

Thanks to the wide range of specialised options, you can configure your STAS Ferrostar in detail. For instance, you can opt for a manually operated double winged sheeting system that is fully operable from the ground, or a fully automatic barndoor that allows you to open the barndoors from inside the cab.
The advantages of the Ferrostar at a glance
Body made entirely of extremely hard-wearing and durable HB450 high-strength steel (Hardox)
Particularly stable chassis thanks to:

1400 millimeter width
Integrated cross member box section in the back
Integrated tipping axle

Additional stability due to the jagged walls
Specialised options for the STAS Ferrostar
Fully automatic barndoor
Integrated funnel in the floor for efficient transport of coils
Manually operated double winged sheeting system
Automatic tyre air pump system