Earth, demolition, asphalt, gravel, clay, small rocks, sludge, sand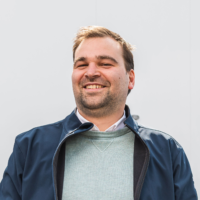 Do you have any questions about purchasing a semi-trailer?
The STAS U-Rockstar is the small steel powerhouse for the construction industry, specifically designed to carry large stone chunks, heavy construction debris and other hard-scraping loads such as gravel and other small rocks. The combination of the HB450 high strength steel and the half-round shape ensures extremely high wear-resistance and an exceptionally smooth tipping experience. Thanks to the optional hydraulic rear door with a deeply recessed hinge point and double-acting cylinders, in combination with the 1400-millimetre-wide chassis with integrated tipping hinges and cross member box section, heavy rocks can also be safely unloaded.

Depending on what you want to transport, STAS has a wide range of specialized options available for the STAS U-Rockstar. For example, there is the easily replaceable steel mudguard protection, or the insulated variant for transporting asphalt.
The advantages of the U-Rockstar at a glance
Most stable construction:

Widest chassis on the market (1400mm)
Integrated tipping axle
Reinforced cross member box section
Well-integrated cylinder hinges

Standard asphalt trailer system
Premium steel quality (Hardox, Durostat, XAR450...)
Unique own design with most optimal combination of lightness and strength
Attention to detail and finishing
Proven highest second-hand value in its class
Specialized options for the STAS U-Rockstar
Easily replaceable steel mudguard protection
Wide range electric and manual sheeting systems, including a lightweight sand net specifically for transporting sand
Insulated version available in several variants

70-millimetre-thick sidewall panels, lined with rockwool sheets
Thermal resistance R < 1,65 m2K/W
Options range from completely insulated body, to only an insulated floor and side wall in case of short distances

Finisher brake
Automatic tyre air pump system
Pneumatic underrun bar
Hydraulic rear door with deeply recessed hinge point (available with the straight hydraulic rear door or the sloping hydraulic rear door)
Water tanks under the body

With water hose on reel
Extra towing eye on the chassis